NewSchool of Architecture & Design
1249 F Street, Downtown San Diego
Evolving Styles From the Sixties to Now: a Dialogue with Hal Sadler and Keith York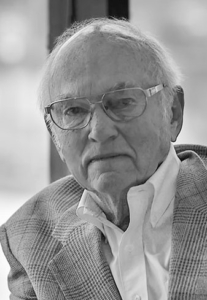 After graduating from Arizona State University and USC with degrees in architecture, Hal Sadler began working for A. Quincy Jones' firm Jones & Emmons. In 1957, the young architect moved to San Diego to work for Richard George Wheeler & Associates.  Together with architect Tom Tucker and engineer Ed Bennett, in 1960, the three Wheeler employees departed together to launch Tucker, Sadler & Bennett working from a small office over a garage in Ocean Beach. The firm is still active having operated for more than 50 years, and becoming one of the largest architecture and engineering practices in San Diego.
In addition to numerous residential and commercial projects, Hal Sadler's educational facility designs have included the School of Business and School of Nursing at the University of San Diego; the Paul Harter Veterinarian Clinic at the San Diego Wild Animal Park; the Elmer Otto Education Center at the San Diego Zoo; and the Master Plan and Medical & Clinical Teaching Facility for the University of California, San Diego.
Mr. Sadler's architectural designs show the simple and clean approach to modernist construction techniques; the use of glass where the indoor-outdoor brings nature into the buildings as well the ability to view the building's structural elements.
Many of Hal Sadler's architectural designs are also San Diego landmarks, such as renovation of the historic U.S. Grant Hotel located in the heart of Downtown San Diego, the regional headquarters building for Union Bank, Security Pacific National Bank and Bank of America in downtown San Diego.
Hal Sadler was elected to the College of Fellows of the American Institute of Architects in 1976 and in 1983 the California Council of the American Institute of Architects presented him their Public Service Award. Hal is also the recipient of the American Institute of Architecture Lifetime Achievement Award.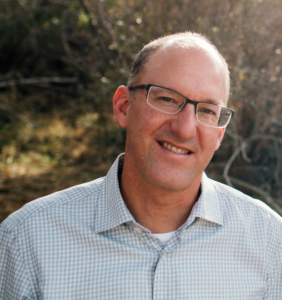 A native San Diegan, for two decades Keith York has published regularly on the region's post-World War II modernist architecture, art, design and craft. Through his website, modernsandiego.com, he has become synonymous with the topic.
While with KPBS, Mr. York produced documentaries and feature reports on architects Irving Gill, Richard Requa and artist-craftsman James Hubbell as well as surveys of architecture in Balboa Park and throughout the San Diego-Tijuana region.
His exhaustive documentation of San Diego's modernist heritage online has extended to producing tours, lectures and forums on the topic. His work as a real estate agent specializing in architect designed homes informs real estate buyers, sellers and agents alike of San Diego's rich architectural inventory.
In recent years, Mr. York has served as a volunteer, donor, curator and consultant to the San Diego Architectural Foundation, San Diego Museum of Art, La Jolla Historical Society, San Diego History Center, Oceanside Museum of Art, Balboa Art Conservation Center and Save Our Heritage Organisation.
Mr. York is currently writing a biography of San Diego architect and Wright apprentice, Sim Bruce Richards (1908-1983) titled The Sensuous Environment. He recently authored multiple essays for a forthcoming Rizzoli book entitled, Craig Ellwood: Self Made Modern, and is currently preparing an exhibition on the work of architectural photographer Julius Shulman in San Diego.
Christa Vragel, Author