Friends of San Diego Architecture's 2017-2018 Lectures
The Friends of San Diego Architecture presents inspiring lectures on architecture, design and the built environment by speakers that stimulate thoughtful, community-centered discussions. After more than 32 years, the conversations continue. Meetings are held at 9:30 a.m. on the third Saturday of the month (except in the summer) at the NewSchool of Architecture & Design in downtown San Diego. Suggested donation is $5 and students are always free!
Recognizing some of San Diego's creative professionals who started their careers here decades ago, established their businesses, and planted roots in the region, they have shared their talents and skills to make San Diego the place it is today and will be in the future. FSDA invites you to join us as we continue our series, San Diego Originals: Six Decades of Innovation and Influence.
Jan. 20th Lecture: Architects Ken Baldwin and Andy Darragh, From Labs to Libraries

      Images of Genoptix Lab, Helix Lab, Alpine Library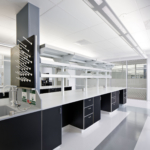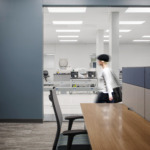 ---
December is a month FSDA usually takes a break, but this month seemed like a good time to continue with our theme this year, San Diego Originals: Six Decades of Innovation and Influence. Many of the men and women who shaped San Diego's built environment have passed on, but they will always be remembered for their contributions. For the next six months we are going to feature architects, landscape architects, urban planners, professors and historians who left their unique imprint on San Diego's regional identity.
We start with urban planner Max Schmidt (1926-2017) and Architect James McGraw (1942-1996)