Friends of San Diego Architecture's 2017-2018 Lectures
The Friends of San Diego Architecture presents inspiring lectures on architecture, design and the built environment by speakers that stimulate thoughtful, community-centered discussions. After more than 32 years, the conversations continue. Meetings are held at 9:30 a.m. on the third Saturday of the month (except in the summer) at the NewSchool of Architecture & Design in downtown San Diego. Suggested donation is $5 and students are always free!
Recognizing some of San Diego's creative professionals who started their careers here decades ago, established their businesses, and planted roots in the region, they have shared their talents and skills to make San Diego the place it is today and will be in the future. FSDA invites you to join us as we continue our series, San Diego Originals: Six Decades of Innovation and Influence.
Feb. 17th Lecture: Vicki Estrada, FASLA, Re-visiting San Diego Design Decisions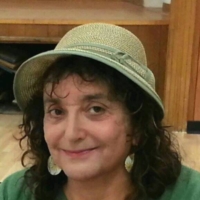 Breaking from tradition at Friends of San Diego Architecture lectures—showing projects currently being worked on and promoting projects completed, Vicki Estrada instead will be looking back at projects completed, and discuss how they could have been designed differently, and importantly, what are the lessons that have or should have been learned.
Vicki will focus on her own projects as well as others that make up the whole of the built environment in San Diego…downtown, the development of Florida Creek, the waterfront.
She will also discuss other areas of the city including Balboa Park, the Robb Field Skate Park in Ocean Beach, the SDSU Trolley Station and Aztec Green…big scale projects like Renaissance in La Jolla, and small scale projects like the Barrio Logan neighborhood sign and the Plaza de Panama Fountain.

---
FSDA is posting a series of essays to expand on our theme for 2017-2018, San Diego Originals: Six Decades of Innovation and Influence. Many of the men and women who shaped San Diego's built environment have passed on, but they will always be remembered for their contributions. We will be featuring the architects, landscape architects, urban planners, professors, and historians who left their unique imprint on San Diego's regional identity.
We start with urban planner Max Schmidt (1926-2017), Architect James McGraw (1942-1996), and  Historian   Richard Amero (1924-2012)